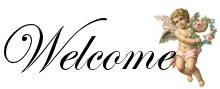 You are about to experience Mrs R Creations
A wonderful offering of her one-of-a-kind hand made creations
Beautiful collection of Christmas Ornaments based on a Victorian theme Also a nice selection of one-of-a-kind Artisan Brooches
Be sure to visit the section of Doll Hats as they are truly amazing!
Enjoy your shopping experience...
You can browse the different categories on the left by clicking on them.
We offer FREE SHIPPING to all U.S. States. International orders can expect shipping/handling charges which will be billed additional through PayPal.